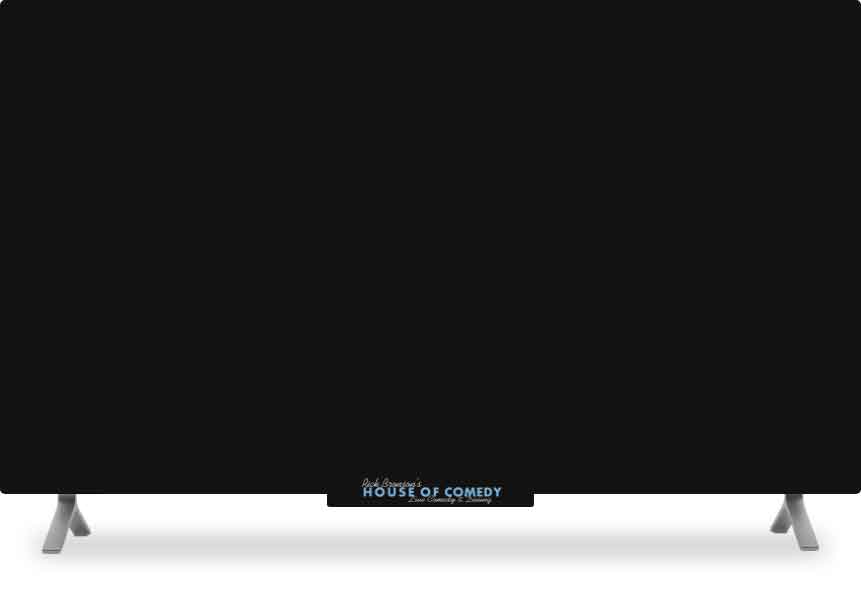 Credits:



American Nightmares




Go




I Am Sam Kinison



Supproting Acts:
(There is a 1 item minimum in the show room)
Jimmy Shubert has built an impressive resume as an actor, both in film and on television. He can currently be seen in a movie entitled "American Nightmares" with Danny Trejo, Vivica Fox and, Jay Morh on Cinemax. He also just wrapped filming scenes in a new movie entitled "Puppy Love" with Hopper Penn, Michael Madsen and, Rosanne Arquette heading for a major theatrical release. As a comedian, he is one of the busiest comedians working today. After becoming a finalist on NBC's "Last Comic Standing" and, being seen on Comedy Central as the closing act on Dave Atell's Comedy Underground. He also just wrapped post- production on his brand new hour special entitled "Zero Tolerance".
From headlining A list comedy clubs, casinos, theaters across the country. Shubert's New-hour special 'Zero Tolerance" is a theatrical presentation of Shubert's stand-up persona of a blue collar working man's man. He combines the outlook of a modern-day Archie Bunker with an utterly real world sensibility to create signature pieces of comedy, on Therapy cats, Smart Phones, Male grooming and, the dumbing down of America. Shubert loves playing the part of a pop culture Iconoclast.
In television, Shubert is also known for his recurring role on "King of Queens" for five years and several appearances on "Entourage". Jimmy has a wide range as an actor and has played everything from a prison guard in a hostage crisis to a murder victim on "Monk." He's worked with such marquee names as Brad Pitt, Angelina Jolie, Charlize Theron, Katie Holmes, Kevin James, James Caan and the late Robin Williams. On the small screen, He recently did a guest star on IFC's "Maron", ABC's "Back in the game" with James Caan, on the CBS comedy "2 Broke Girls", He played Betty Whites neighbor. He appeared on Disney's hit show "Zeke and Luther" as Bobby Dicey"-World's Greatest Daredevil, and "Barely Legal" a pilot presentation about a dysfunctional family law firm, other TV credits include Heist, The Loop, ER, Reno 911, Rude Awakenings, Angel, Lucky, New Car Smell, Sonny with a chance" and Youth In Revolt.
A Philly native, growing up as the son of a Philadelphia Detective wasn't easy for Jimmy. He says "It was like having Lieutenant Colombo as a roommate, most of my childhood was an interrogation scene from Law & Order ". Jimmy and his band of six brothers were always getting into trouble, and being the middle child, Jimmy learned at an early age that a sense of humor could get him through any situation. He attended the Philadelphia High School for Creative and Performing Arts and Majored in Drama. It was from those experiences in acting class that Jimmy knew he wanted to pursue a career in Show Business. Jimmy took an interest in Magic at 9 years old and by the age of 15, jimmy he had become an accomplished professional magician. He later channeled that energy into stand-up comedy. His unique ability to see the humor in social trends and deliver his poignant and hilarious point of view on world issues has made Shubert one of the most respected and original comedians working today.
Jimmy started performing right out of high school in comedy clubs around the Philly area. He later moved to Los Angeles and started working at the Comedy Store. It was at the Comedy Store where he later met Sam Kinison, and after taking him offstage on a Motorcycle at the Comedy Store's Main room in front of a packed house, they became fast friends . Kinison liked Shubert's cockeyed chutzpah and included him as one of the original "Outlaws of Comedy" which he toured with for five years, playing major casinos in Las Vegas and other venues like the Universal Amphitheater in front of audiences as large as 6,500 people. In 1997, after a well recognized performance at the prestigious Just For Laughs Comedy Festival in Montreal, he was spotted by the late Brandon Tartikoff , who signed Jimmy to a holding deal to develop a pilot sitcom for him to star in at 20th Century Fox, which led to another holding deal and then finally a Pilot.
Jimmy's comedy routine is usually performed with an observational point of view, in comedic short-story form, and typically focuses on poking fun at pop culture. As AllMusic.com put it, "His confidence and lucid delivery enhances his humor, making even his most perverse moments hilarious.
Back to Calendar