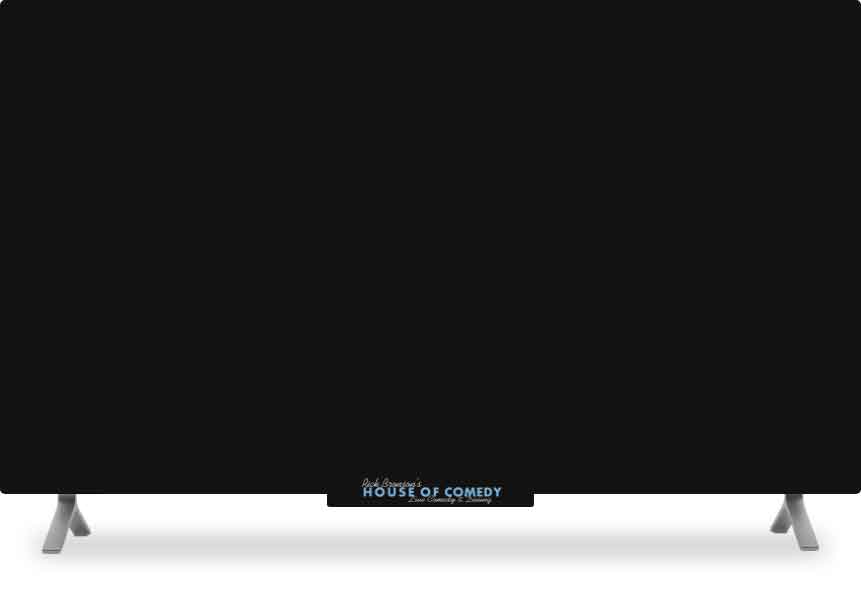 Credits:


Comedy Central


Big Pine Comedy Festival


World Series of Comedy


Supporting Acts:
(2 menu item min per-person in the showroom)
Jonathan Gregory's unique one of a kind "creepy" comedy has audiences howling wherever he goes . A cross between Steven Wright and Sam Kinison, Jonathan has over 8 million hits on YouTube; and his television credits include Showtime Boxing, NBC's Last Comic Standing season 6, and E! Network's True Hollywood Stories Investigates Hazing. Gregory spent over a year on a weekly morning radio program called "Think Tank Tuesday" which was part of the Morning Infidelity on KWSS 106.7FM. He has also made multiple appearances on the "Wild Jokers" radio show which aired nationally on 24/7 Comedy Radio.
Jonathan Gregory was picked to showcase his stand-up at many comedy festivals including San Luis Obispo, the Ventura Comedy Festival, the iO West Festival in Hollywood, the Laughlin Laugh Fest, and he won Best of the Fest at the Big Pine Comedy Festival. He was a finalist in the World Series of Comedy and was picked to compete in Comedy Central's "Up Next" Contest, was featured on Rooftop Comedy and Comedy Time; and was a finalist in the "Battle to Florida" and "Arizona's Funniest Comedian" contests. In 2014 Jonathan was named Arizona's best comedic writer by judges at the Tempe Improv. In 2016 he won the "Funniest Person with a Day Job Contest" at Rick Bronson's House of Comedy, and he likes pizza...
Back to Calendar